First-time buyers need up to four years to save deposit.
New research by Central Bank economists suggests that it takes up to four years for a first-time buyer to save up a deposit for a house in south Dublin.
In other urban areas of the country, the time to save a deposit is much lower, at around 18 months, while in rural areas it is less than one year.
Central Bank economists took the average incomes of people who obtained mortgages over the past two years, and used data from the Insolvency Service of Ireland to estimate the living expenses for a couple with no children renting a two-bedroom property.
The economists then estimated how long it would take with the excess income to save the deposit on a three bedroom house in the same area.
Because of rapidly rising rents and house prices, and the effect of Central Bank deposit rules, savers in Dublin face the biggest challenge with average saving times of between two and a half and four years, depending on location.
In other urban areas - such as Cork, Galway and Limerick - the average time to save a deposit is 18 months, while in rural areas it is just under a year.
Since 2014, it found the deposit needed by first-time buyers has gone up by less than €5,000, but in south County Dublin the deposit required has increased by just over €40,000.
It means that a couple on just over €50,000 a year can save a deposit in about a year for most places outside Dublin, but in the capital it will take them at least five years.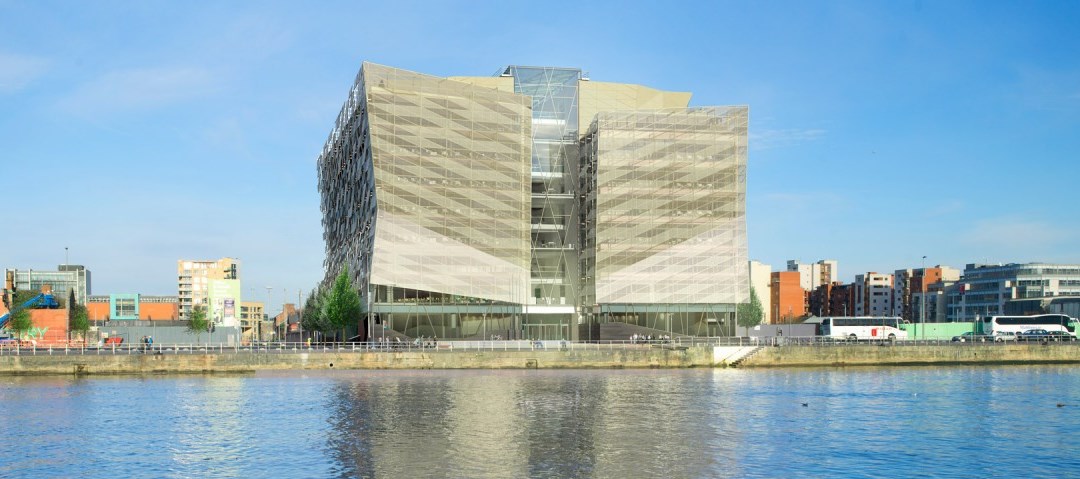 The findings are in line with similar research carried out in the US.
But the Central Bank economists believe their work is the first to explicitly link changes in the cost of renting to the ability of first-time buyers to save a deposit.
As CSO research finds that rental costs are the biggest single component in a renter's monthly outgoings (26%), the rapid rise in rental costs, especially in Dublin, has a big bearing on their ability to save for a deposit.
Most mortgages are taken out with people on incomes above the national median, and the research looks at two fixed points on the income scale - just over €50,000 and just under €84,000 (the 60th and 80th percentiles of national household income distribution).
It found that at the €51,000 level, a household has a "Time To Save" (TTS) of under one year in non-urban areas outside Dublin.
However, it found this income group cannot get a deposit saved in most areas of the capital in less than five years, the cut-off point for the study.
At this income level it takes between two and three years to save a deposit in Cork and Galway cities and the Dublin commuter counties, while in non-Dublin, non-urban areas it takes just under a year.
The main reason for this is that rents are so high in Dublin that a household on this level of income cannot afford to pay rent and save a sufficient deposit at the same time.
Annual growth in Dublin rental costs peaked at 14% in the second quarter of 2014. Outside of Dublin rental costs have grown at an annual rate of around 10% since 2015.
House purchase costs for three-bedroom properties (the standard for the study) peaked at 25% in Dublin in August 2014, while they have been between 8%-11% in areas outside Dublin since October 2014.
These developments have coincided with the lowest level of house-building output since records began in 1971.
For incomes at the higher level of just under €84,000, it found they can save a deposit for almost all non-Dublin locations in under one year, but in the capital the same income type needed to save for between one and a half years for a deposit in the north and west of the county, and between two and three years for the city and south city regions, and just over four and a half years in the south county region.
Outside of Dublin such households can save for a deposit in about six months. Households at this level of income are far more prevalent in Dublin than outside the capital.
The researchers, Conor Kelly and Fergal McCann, studied two time periods: Mid-2014 (before the Central Bank deposit rules took effect), and the middle of this year, to see how prices, rents and deposit requirements had combined to impact on first-time buyers.
They found the most striking change over the period occurred in South County Dublin, where the deposit requirement increased form €35,380 to €76,000 - an increase of more than €40,000.
Increases of between €10,000 and €22,000 were seen in other parts of Dublin.
But in most other places outside the capital, the deposit requirement has increased by less than €5,000 in the same period.
Source: RTE 04/10/2016
Save