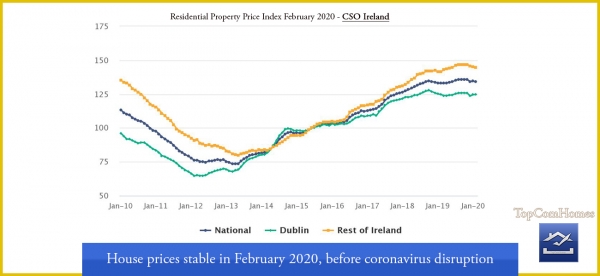 House prices stable in February, before coronavirus disruption.
New figures from the Central Statistics Office show that residential property prices increased by 1.1% nationally in the year to February.
The CSO said this compares with an increase of 1.1% in the year to January and an increase of 4.3% the same time last year.