Short-term letting regulations not being followed.
Figures show that only a fraction of landlords in Dublin who rent out properties on a short-term basis are abiding by new laws that came into effect in July, despite an extra €750,000 in Government funding for Dublin City Council to police the rules.
The legislation effectively bans year-round, short-term lets like Airbnb, in private properties in areas where the housing crisis is at its most acute.
The legislation that came into effect in July requires those renting rooms in their own home or letting out their entire home for less than 90 days a year to register for an exemption with their local authority.
Meanwhile, anyone who wants to let out a second property or their own home on a short-term basis for more than 90 days a year needs planning permission.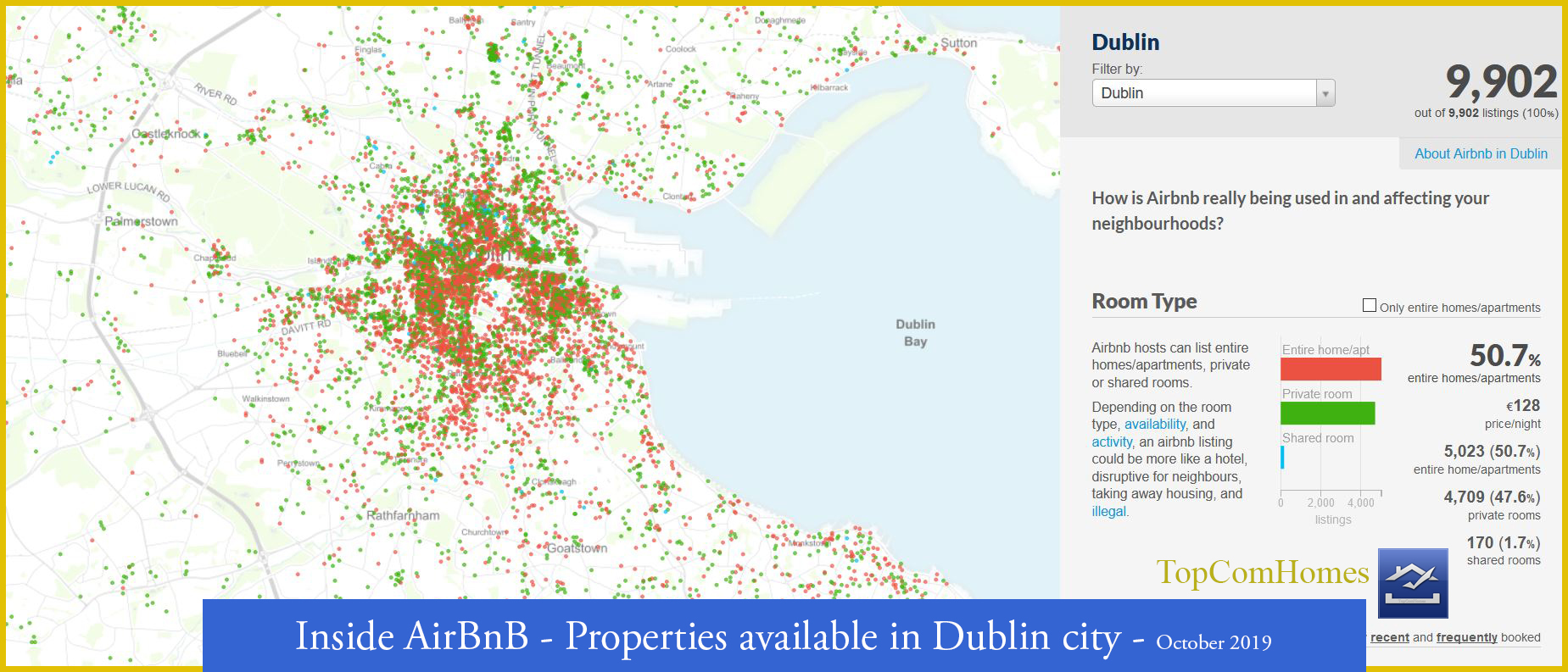 Figures on the "Inside AirBnB" website show that there are currently over 7,500 Air BnB properties available in Dublin city.
Half of these are entire homes or apartments and the other half is mainly made up of private rooms.
However, Dublin City Council has received just ten planning applications for short-term lettings and 195 registrations for exemption since the regulation came into force in July.
Sinn Féin's housing spokesperson Eoin Ó Broin said Dublin City Council must do more to enforce the new laws.
"It is simply not good enough," the Dublin Mid-West TD said.
"There is no point having good regulations if they are not enforced, so what we need to see is an adequate amount of staff provided by the Department of Housing to Dublin City Council to enforce the regulations."
In a statement, the Department of Housing said it had approved between €750,000 and €800,000 in funding for Dublin City Council for the enforcement of the short-term letting regulations
Deputy Ó Broin also said websites like AirBnB must ensure their users are complying with the laws.
"We also need to revisit the issue of applying a requirement on the short-term letting platforms themselves to ensure that their hosts are legally compliant and if not to fine them."
The Chief Executive of the housing charity Threshold, John-Mark McCafferty, said the use of short-term lets means there is less housing and apartments available for families and individuals to rent.
He said: "While we welcomed the legislation earlier this year clearly people who are letting out entire homes in Dublin and rent pressure zones, the vast majority are simply not adhering to the legislation.
"There needs to be adequate resources at local authority level to ensure that the short-let legislation is resourced and that enforcement becomes a reality."
In a statement, Dublin City Council said all complaints relating to short-term letting have been investigated.
It said 35 enforcement notices have been served where there is evidence that short-term letting is taking place.
Source : RTE.ie 06/10/2019