Focus Ireland
Focus Ireland was founded by Sr. Stanislaus Kennedy as a result of the finding of research into the needs of homeless women in Dublin. Through listening to he experiences of the women, the research team realised the importance of involving people who are experiencing or who had experienced homelessness in the development of services for people who are homeless.
In 1985, two years after the initial research Focus Point (now Focus Ireland) opened its doors in Eustace Street, Dublin. The organisation provided streetwork services to young people, advice, advocacy, information and help with finding a home as well as a warm welcoming place to meet and have a low-cost meal.
Since its foundation Focus Ireland has continued to grow and its research and advocacy work ensures that the rights of people who are homeless remain on the political agenda. In addition to its Dublin projects, it now has services and housing projects across Ireland including in Waterford, Kilkenny, Cork, Sligo and Limerick.
Quality Standards
Focus Ireland is committed to ensuring the highest standard of service is provided by our organisation.
Our customer services are governed by a comprehensive set of Standards of Customer Service. These Standards, developed in consultation with customers, staff and key stakeholders and in accordance with the best practice, cover every aspect of service provision that supports the customer's pathway through and out of homelessness.
Evidence of best practice is identified along with monitoring processes. So as an organisation we not only state what a quality service for customers looks like but also the methods reviewing, evaluating and improving services. This means that our services respond to customers needs in a timely, relevant and effective manner to support their journey towards home.
Our Quality Standards are underpinned by the Focus Ireland Customer Charter which was developed by and for customers of Focus Ireland.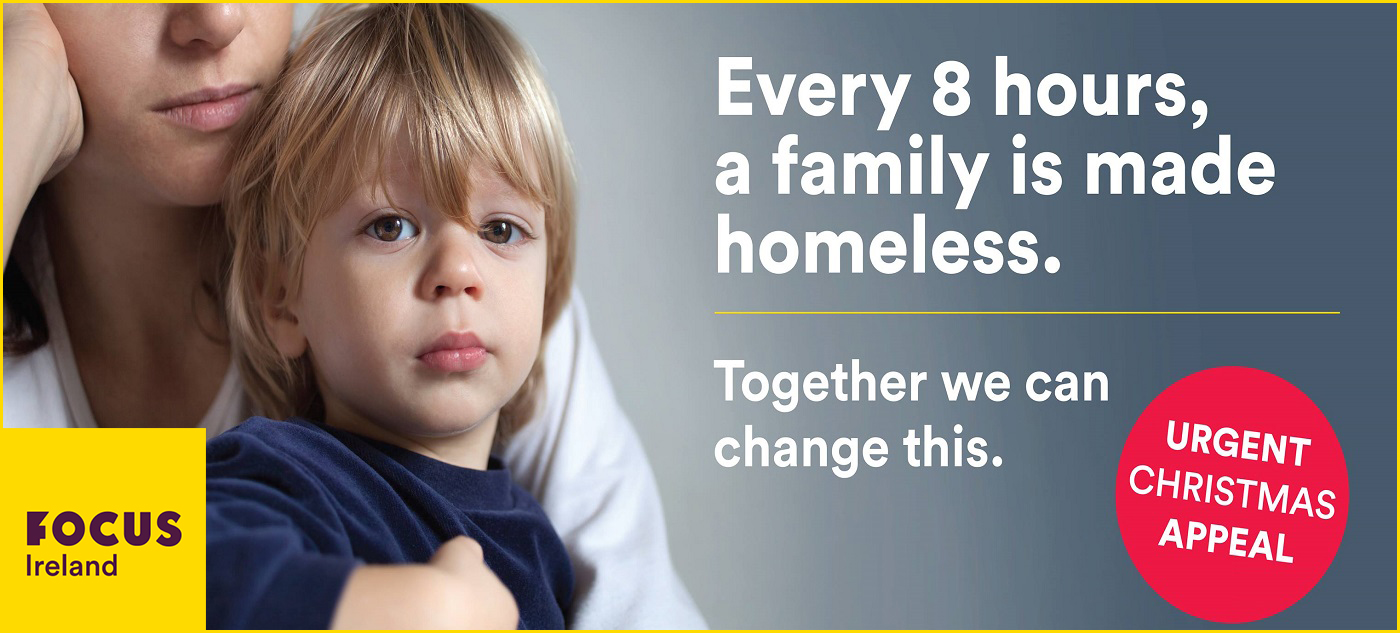 Our mission, vision and values
Focus Ireland works with people who are homeless or are at risk of losing their homes across Ireland.
We offer individuals, and families, advice, support, education and housing to help people to have and keep a home. We believe that everyone has a right to a place they can call home and we campaign to address the causes of homelessness.
Our Mission
Focus Ireland aims to advance the right of people who are homeless to live in a place they can call home, through quality services, research and advocacy.
Our Vision
Focus Ireland believes that everyone has a right to a place they can call home.
Our Values
Focus Ireland's models of service provision are dictated by the needs of our customers. We believe that the quality of service delivery is as important as the kind of service we provide. There are eight primary values that underpin our models of service delivery, both to our staff and our customers:
Respect
Safety
Accessibility
Empowerment
Stewardship
Quality
Partnership
Integration