Threshold
Threshold was founded in 1978. We are a registered charity whose aim is to secure a right to housing, particularly for households experiencing the problems of poverty and exclusion.
We do this by:
Campaigning for suitable housing delivered on a rights base approach
Analysing existing problems and seeking innovative approaches and solutions through quality research
Providing independent advisory and advocacy services
Working in collaboration with others for those disadvantaged by the housing system
Providing long-term solutions for people who are homeless
How Threshold makes a difference
Threshold is a frontline advice and advocacy service for people with housing problems and people at risk of homelessness. Our service is free, independent and confidential.
Many people are unable to solve their housing problems on their own. We provide guidance and negotiate solutions directly with landlords and housing providers. We take legal action where there is no other remedy.
We prevent homelessness where people face an immediate threat, for example, illegal eviction.
We help people to look at their housing options and make a planned move where their current accommodation isn't working out, for example, accommodation is substandard or a house-share is breaking down.
During the current difficult times, we assist many people with financial concerns, for example, rent deposits, rent arrears and welfare payments.
We target our services at the most vulnerable, including unemployed people, older people and migrant communities.
We help people who are homeless to get back on their feet by finding them good quality accommodation and supporting them to live independently.
We work closely with landlords in the best interests of both landlords and tenants.
Based on our work with thousands of people annually, we carry out housing research and influence Government policy.
Threshold Services :
Housing & Support
Housing
Threshold currently provides eight units of housing for suitable tenants in Cork City. These are all one or two bed houses and are designated for people who cannot provide housing from their own resources. Threshold manages the allocations, any tenancy difficulties and deals with all repair and maintenance issues.
Access Housing Unit (AHU)
The AHU provides advice to and proactively works with individuals and families whose tenancies are at risk to maintain these tenancies and prevent people from becoming homeless. We work to empower and assist people 'out of home' to access accommodation in the private rented sector through pre and post tenancy support. The Access Housing Unit also works to facilitate a partnership approach to service delivery to ensure a wraparound service is provided for all service users.
Tenancy Protection Service (TPS)
The Tenancy Protection Service provides advice and support to individuals, couples and families living in private rented accommodation, experiencing tenancy problems for example rent arrears, facing rent increases, have been given notice, threatened eviction etc. The TPS works to protect existing tenancies and prevent the occurrence of homelessness.
For individuals living in Dublin, Kildare, Meath and Wicklow, Cork City and its environs and Galway City, the TPS may be able to apply for an enhanced rent supplement payment on your behalf where you are facing a rent increase and are at risk of homelessness.
The Tenancy Protection Service can be contacted by phoning free phone 1800 454 454 Monday to Friday 9am to 9pm.
Advice Services
Threshold's experienced housing advisers have an in depth knowledge of the housing system and offer advice to assist clients in solving their housing problem. The most common problems presented to our advisors are issues regarding notice of termination, deposit retention, maintenance issues, rent supplement payments, rent arrears, leases, eviction, rent increases and housing options.
Where further assistance is required Threshold advisors may be able to intervene and advocate on behalf of a client to resolve the problem.
Founder's Message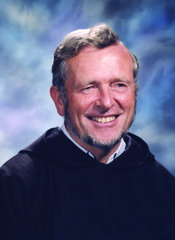 Father Donal O'Mahony From its inception, Threshold had a vision of co-operation. Its underlying principle was to be an instrument of peace - emerging from the matrix of a flat-dwellers' chaplaincy geared to young people, and those on low incomes, and Pax Christi, the international movement for justice and peace.
Threshold was convinced that adequate housing was a human right. It initiated and developed a service to prevent homelessness by offering:
information;
an independent professional advisory service;
a preventative education programme;
research to awaken public awareness and offer assistance to various statutory and non-statutory bodies;
Cork's 'Gilabbey Court' - a programme offering short-term tenures to couples as a springboard to purchasing their own home.
Building towns and cities in the 21st Century is a worldwide challenge - two-thirds of the planet's inhabitants will become city dwellers. A major task facing Ireland is how to address, in housing, the segregation between rich and poor, aged and young, family and non-family, urban and rural, as well as the hostel and street homeless. Threshold will be an invaluable player in this scenario.
As governments strive to make the new Ireland a place where different cultures meet and mingle, where suitable, affordable, accessible and flexible housing can lay the foundations for peace, harmony and solidarity, Threshold is uniquely placed to contribute with its skills, philosophy and more than 20 years' experience.
Threshold has every reason to be hopeful as it enters the new millennium.
Father Donal O'Mahony ofm Cap Threshold Founder 1936-2010
Threshold Dublin Advice Centre
21 Stoneybatter,
Dublin 7
Eircode D07 KV61
National helpline Mon-Fri 9-9: 1800 454 454
Fax: +353 (0)1 635 3680
Email: This email address is being protected from spambots. You need JavaScript enabled to view it.
Due to high demand for our service you will need to make an appointment if you wish to meet with an adviser
Office Opening Hours: Mon - Fri 9.30-5pm
Threshold Dublin Outreach Clinic
Fingal Co.Council Office,
Grove Road,
Blanchardstown,
Dublin 15
Beside Draíocht and Library at Blanchardstown Town Centre
Opening Hours: Tues: 2-4.30pm
Please note that due to high demand this is not a drop-in service and referrals are made directly by Fingal County Council.
Threshold Galway Advice Centre
5 Prospect Hill,
Galway
Eircode : H91 HC1H
Tel: 1800 454 454
Fax: +353 (0)91 569273
Email: This email address is being protected from spambots. You need JavaScript enabled to view it.
Drop in or make an appointment to speak to an adviser
Opening Hours: Mon-Fri 9.30-5pm
Threshold Cork Advice Centre
22 South Mall,
Cork
Tel: 1800 454 454
Fax: +353 (0)21 4805111
Email: This email address is being protected from spambots. You need JavaScript enabled to view it.
Make an appointment to speak to an adviser
Opening Hours: Mon -Fri 9.30-5pm
Threshold Co Clare Outreach Clinic
Ennis Citizens Information Service
Bindon Lane,
Bank Place,
Ennis
Co. Clare
Tel: 0761 07 5260
Opening Hours : 3 rd Thursday of Every Month, 11am-1pm and 2pm-4pm
Threshold Co Mayo Outreach Clinic
Co Mayo Citizens Information Service
Cavendish House,
Link Road,
Castlebar,
Co. Mayo
Tel: 0761 076040
Opening Hours : 2 nd Thursday of each month, 10am-1pm and 2pm-4pm.
Threshold Limerick Advice Centre
Limerick - North Munster Information Service CLG.
Unit 2, Ground Floor, Riverstone House,
23/27 Henry Street,
Limerick.
You will need to make an appointment if you wish to meet with an adviser
Tel: 1800 454 454 or Email: This email address is being protected from spambots. You need JavaScript enabled to view it.
Opening Hours : Every Tuesday, 10.30am-1pm and 2pm-4pm.
Contact Threshold Threshold Facebook Page Threshold Twitter Page